Click the couples picture to view their highlights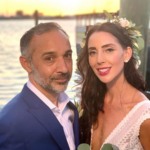 Rod Baker is Amazing!
Hire Rod Baker immediately! He did such an awesome job with our wedding. We now have a 4 minute video highlight and a 73 minute long version of our wedding that we will cherish forever! Rod did such an amazing job that every time someone watches it they cry! Rod was super laid back, professional and the end result is everything and more. Rod also had a camera bag that my chihuahua thought was her travel bag and kept jumping in and growling at Rod which he just laughed off. I promise you won't find a better person, with great results at an AFFORDABLE rate anywhere else! Thanks, Rod for memories that will last a life time!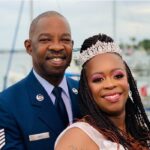 They are the best!
This is the first time we hired a videographer. Rod and his wife by far exceeded our expectations. I would recommend this duo. They not only presented themselves professionally but also as friends to make the experience more calming. They are the best. Thanks again!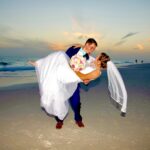 Wonderful keepsake
We are so pleased with the video! Rod was not available for our date so his lovely wife Natalyia was our videographer. She did an amazing job and we couldn't ask for a better end result and keepsake for our daughter and son in law! She paid attention to every detail and it is amazing!..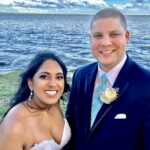 An absolute pleasure to work with
We hired Rod a few months before our wedding as our videographer. Rod was an absolute pleasure to work with. He was easy to get ahold of and on time. He was everywhere during the reception capturing every moment but I never even saw him. He was so professional and has an eye for the details. My husband and I went on a week long honeymoon and received our wedding highlights before we even returned from the honeymoon and it was even more beautiful than I could have imagined. The editing was flawless and Rod was able to capture some of the best parts of the wedding. Thank you so much Rod for everything! I would highly recommend Rod as a videographer for weddings.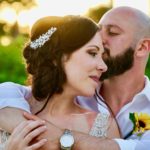 The drone shots are soooo cool!
Our wedding was in St. Pete Beach, FL and Rod and Nataliya were absolutely fantastic! They went above and beyond to make our day so special. They were truly professional while taking time to find the perfect shots. The value is better than any other package we had come across and I highly recommend adding on the drone option! The drone shots are soooo cool! We were blown away by our video and can not wait to cherish it for the rest of our lives, it is such a great memory to look back on. Thanks again, Rod and Nataliya!!!!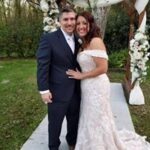 Extremely talented
We found Rod online. He is very professional and personable. He was super easy to communicate with and responded quickly to all my emails. He captured every important moment of our wedding. We couldn't be happier with the work he did. Our highlight reel was spectacular and then we got the full video which is just exceptional! I love how it fades from black and white then to color. We loved the voices of our friends and family giving us well wishes, and we loved his artistry with making the video have different angles. Our video is something we will revisit often and not one detail was left out. Also, he is so prompt! We had our videos within two weeks! If you haven't hired Rod yet, you should!!!!! I promise you will be more than happy.